CE LVD LED Downlight
Click Count: 4419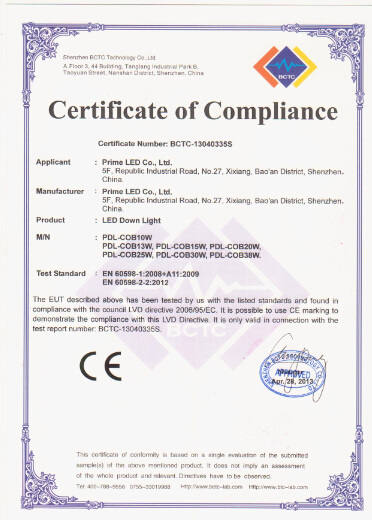 CE LVD LED Downligh

Forged A1070 aluminium as heatsink, with thermal conductivity of 286W/m.K, and 600-700LM output, the10W USA Cree LED COB LED downlight 700LM 80mm cutout is quite nice as repalcements of 50W halogens in your exsiting downlights or spotlights fixtures, with USA Cree LED or USA Bridgelux LED and brand LED driver.


24, 40 and 60 deg. optional as beam angle.


The COB LED downlights are also avaiable with 7W, 12W, 15W, 20W, 25W, 30W, 40W and 50W, with Aide or Lifud LED drivers.